How great it is to see digital scrapbooking come so far. I am really excited about the future of the craft I love. I think I bought way to much, I will be downloading and unzipping for the next day or two. I will come back ans show what I got when it is all unzipped.
I would like to RAK someone with a membership to
Tracy Ann's store
. As a TADA member you will recieve a further 20% discount plus the gorgeous Changes kit.
So leave me a comment telling me the best bargain you got on DSD, either a kit you have been wanting for a while, or a freebie or whatever.
For me the best bargains I got were:

And A Funky Town by Kasia for $1.95. I love Kasia's kits and have great collection of them, but I couldn't pass up a few more for that price. Lots of bargains to be had in the pickle jar at Shabby Pickle Designs.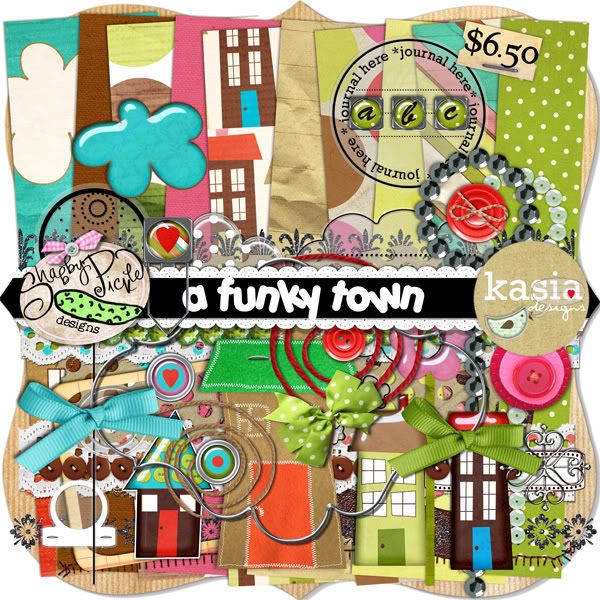 I will draw a winner in a week.